We left Zion and grabbed breakfast at the Pioneer or some such in Springdale, Utah. I was not impressed. The vegetarian skillet was laden with unlisted celery and my yolks weren't done. If you like dippy eggs and celery the place would be pretty good. Our waitress was nice and they left a pot of coffee on the table for us, so that was a definite bonus.
We popped into a little rock shop and spent way too much time and money tooling around inside. We purchased some pretty cute trinkets at reasonable prices.
Next we found a place called
Moqui Cave
. It was pretty neat. Better than I expected any way. The owner was from a large Mormon family. And had some pretty epic collections of stuff. There were some pretty cool phosphorescent rocks on display and some dinosaur foot prints that had been found on the lands nearby.
Linked this picture from Wiki because I didn't take one myself.
Next we made a quick trip down to the North Rim of the Grand Canyon. While passing through the Kaibab National forest I saw a Kaibab Squirrel from the car window. I thought I had hallucinated the little monster for a moment until I read the Grand Canyon flyer and was able to show everyone else a picture.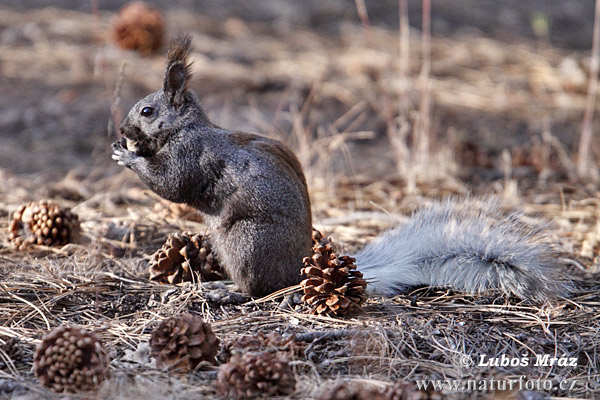 Another linked photo because I didn't catch a picture Lubos Mraz
As soon as we got into the park, we found this little guy. He was chilling on the sidewalk about to get stepped on and appeared to be injured. It's called a
Western Admiral
.
Western Admiral or Weidemeyer's Admiral Butterfly.
We released it in some bushes where it would be off the footpath and have a little cover from birds. Apparently they're endangered in Canada. Hope the little guy recovered.
We were on the lookout for
Bristlecone Pines
while we were out west. We found some in both Utah and Arizona. They're pretty neat. They grow slowly and live longer than any other known organism.
Another Bristlecone Pine at Point Imperial.
Bright Angel Point
Bright Angel Point
I think this is ipmopsis sancti-spiritus
Lupinus Ariszonicus
Cryptantha
We met some folks from Grand Ledge, MI while we were on the overlook points! Had some lovely conversation. And I counted footsteps, many a lot.